A local entrepreneur is looking to convert a vacant lot in the south side of Springfield into a sports complex that would offer daily activities to area youth.
Alex Robinson purchased property at 902 South Yellow Springs St. in January for the proposed sports complex. He also owns and operates a barbershop and a small car dealership on the street.
He said that the property has been vacant for over a decade.
Robinson purchased the land for $2,500 from Buck Storage Inc., according to the Clark County Auditor's Office. He said the idea is to eventually construct a two-story facility that would have an indoor football field, basketball courts, fitness equipment as well as an area for boxing lessons.
Robinson said it would be called the Elite Sports Complex and estimated that it would cost $10 million to $12 million to build.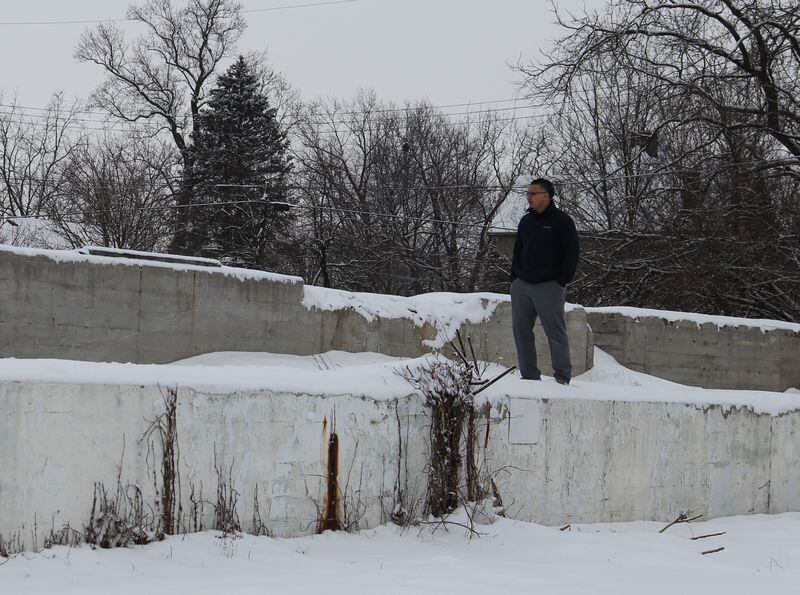 Plans for the project have not been formally submitted to the city, according to Stephen Thompson, the planning, zoning and code administrator for Springfield.
The land was originally zoned for general manufacturing use. But Robinson got approval from the city to use it as a car lot.
The property would need to be rezoned in order to accommodate a project such as a sports center. That process would eventually need to be approved by city commissioners, Thompson said.
Robinson said he is looking for interested investors as well as community leaders to support the idea that he said would add to services already offered by existing gyms in the area.
Robinson said the idea of having multiple sports featured in one facility as well as having an indoor football field could attract not just people, but teams and youth leagues outside of Clark County.
That would be in addition to targeting those who live in the area or nearby.
"I have lived here most of my life. There are some wonderful and amazing people on this side of town. They are looking for something to do," he said.
Robinson added that he has been thinking about this idea for some time. He said that his interactions over the years with the area's youth convinced him of the importance of having this type of facility in the south side of the city.
"I have watched them grow into adults and It made me think about something that would give kids options in this part of town. Something they could do," he said.
Robinson has had a presence on South Yellow Springs Street Since 2013, when he opened his barbershop Robinson Corner Cuts.
The Springfield native said he started to move forward with his idea of building a sports complex this year. He was able to secure a little over 3 acres of property on South Yellow Springs Street in January after the price for the property was listed as $2,500.
The property used to house a manufacturing facility, the foundation of which still stands, Robinson said.
He added that he will begin to clear the remaining concrete foundation of the old manufacturing building this spring.
The short-term plan is to use the land as extra storage space for his business Robinson Auto Sales, which opened in 2017. Eventually he hopes to start construction on the sports complex.
Robinson said that his main focus right now is securing funding and promoting his vision for the property to those who live in the area. He said that once funding is secured, it would take at least three years to build the sports complex.